We'd love to meet you
Contact us now to book a free website design consultation.
To build or upgrade your website we would have a discussion then we prepare a written quote for your consideration. A face to face meeting to discuss requirements and options is often productive though not essential.
Call 0412 592 682 or fill in the contact form and we'll be in touch promptly.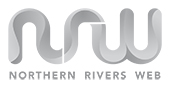 We're based in Lismore on the beautiful Northern Rivers of New South Wales.