We'd love to meet you
Contact us now to book a free website design consultation.
To build or upgrade your website we would have a discussion then we prepare a written quote for your consideration. A face to face meeting to discuss requirements and options is often productive though not essential.
Call 0412 592 682 or fill in the contact form and we'll be in touch promptly.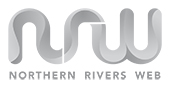 Sales Enquiries
For personal service and sales related inquiries call John on: 0455 029 199
Sales Enquiries
John is highly knowledgeable, thorough and talks in plain English. He can help identify the best way forward for your web presence.
After Launch Support
For help with technical or IT related issues call Carl on: 0412 592 682
After Launch Support
If your website is already live and even if we didn't make it for you, we're happy to help with any technical issues.
Training Support
If you're editing your content yourself and get stuck call Carl on: 0412 592 682
Training Support
Carl can talk you through any issues you may have with uploading your content until you get the hang of doing it yourself.
We're based in Lismore on the beautiful Northern Rivers of New South Wales.
We're here to help you get the most of your internet presence
With friendly, personal service, experienced web designers and developers and 'State of the Art' hosting and website software.